I love films more than anything. With each film I see, I feel transported to a whole new world. I'm seeing colors I've never seen, locations I've never been to, characters I've never met before, dialogue no one says, and stories that seem so far-fetched to exist in real life. Parents are always saying…
THERE'S NO SUCH THING AS MAGIC!!!! 😡
That's where the movies come in because magic exists all around them. It really is a whole new world.
SO ANYWAYS…
I don't know if any of you have heard of this book but it's called "1001 Movies You Must See Before You Die" by Ian Haydn Smith and Steven Jay Schneider. My goal is that I want to be able to finish this never-ending list by the time 2018 hits. It'll be tough considering I'm trying to see 663 films in 270 days but worse comes to worse, I do not finish this list until a couple months after 2018. I've realized recently that the goal of this blog is not necessarily to race through this list. That's more of a motivation to me to feed you all new posts and to get me to finish faster. My mission is that in a world of remakes, reboots, and based on true stories, I do not want people to forget what Hollywood used to be like. To forget all of the sweat, blood, and tears that these filmmakers used to make this films way back in the day. I'm sure a lot of people of this generation have never even heard of a good portion of these films that are on this list. That is why I need to do my job to remind people of the brilliance of filmmaking, art, originality, and creativity. Who knows? Maybe a future filmmaker will look at the films listed in this blog and grab inspiration for their next film. It would be my greatest honor. So sit back, relax, and enjoy.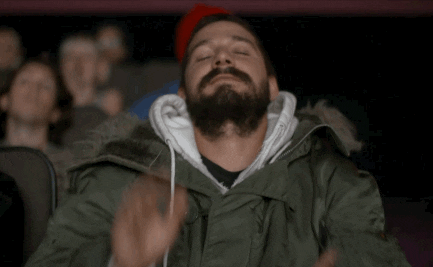 ---
Original Idea Below
I will call this my bible for this year because my goal is to watch two films every day and be through with this list one year from now. With each film I see, I will write a review on it and post questions about the films whether they are analytical or factual. I will also write in each post where you can watch each of these films whether they are available on YouTube or streaming devices such as Amazon, Netflix, Hulu, etc. 
ALSO LET ME BE CLEAR…
I'm in no way associated with the book or it's creators. This is just something I'm doing on my own.
So I know what you're thinking…
I'm not asking you to care whether or not I'm able to make my goal of seeing 1001 films in 365 days. I don't care if someone else has done this before and written a blog about it. The point is that I haven't and I'm sure no one has covered the 2015 edition of the book before. 
Here's the purpose of this blog…
Movies are failing these days in originality. Every film these days is about the money, money, money. Redoing an idea all to dominate the box office because they know if people paid money to see it once, they'll see it again. This blog is really for the purpose to remind those of what used to be considered brilliant. That these films define originality and creativity. So please join me on the journey as we step into 1001 different worlds together.
Never be afraid to provide any feedback and comments.
I only have one thing left to say…